Motorized shades and drapes are automated to be used in front of doors, windows and other parts of homes or offices. These are extremely popular these days. Now, you don't need to move out of your bed or off your couch if you want to pull back the curtains. You can use the motorized shades and drapes which are easy to manage through a remote. Today, they're very common all over the world. They are widely used in dining rooms, bedrooms, kitchens, media rooms and other indoor places to prevent the sunlight from entering the room and maintain privacy.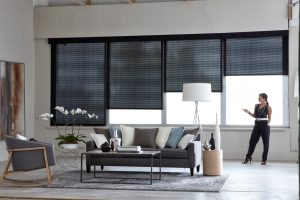 Working & Efficiency:
If you study the working and efficiency of drapes as well as motorized shades, you will come to know that these provide the best resistance against harsh weather conditions, especially during hot summer and freezing winters. They're available in a wide range of styles, shapes, colors and structures, while many people like getting such shades and drapes in their own designs through customization.
How Much  Do They Cost?
In fact, there are endless features and advantages of using these products at homes and offices. Many people wonder how much they really cost. Generally, the costs of these products vary according to the structure, style, material and the dimensions of windows, doors, and walls. For example, the cost varies from $200 to $250 for a 6'x10′ window. However, you can search and find economical shades and drapes by comparing different manufacturers both online and in store.