A lighting system is new technology that allows the users to connect all the lights in a home or commercial structure to a single network through a specific application, and to control them all by a central device or remote. This system helps save a lot of energy and gives a glittering look to office spaces, commercial buildings, homes, and other venues. Nowadays, modifications are done in the existing lighting system that are easy to control and manage for better outputs. These lighting systems have become the basic need of all residential, commercial and industrial spaces. So, such a lighting system can give a good look to your home if you install it indoor.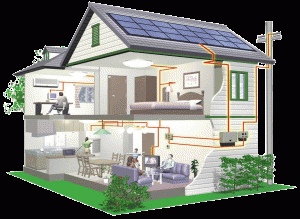 A Smart Way for Modern Life:
The latest lighting systems come with a number of color and light options. The users can customize their systems and connect them with a powerful network to manage the lighting schedule, intensity, and colors with a remote. The popularity of the lighting system has been growing faster throughout the world. The cost of this system is also affordable for all. But if you customize the light arrangements and the system to control the lights in your home, it may be a little expensive for you.
Good Way to Save Energy:
The lighting system is also a great and innovative way to save the energy. There are many advanced and powerful lighting control systems that can give you more lighting options with a big cut off in the energy consumption. So, it can be used at homes to light up the environment and cut down total utility cost.