Home automation is an advanced technology that provides functional control over your home's appliances, security, entertainment and climate from any location in the world. You can be on a holiday and still raise the curtains or provide entry to specific individuals, turn lights on or off throughout the entire house via a mobile app. Home Automation and Commercial Automation is here to make your life comfortable and convenient when you like and how you like it to be.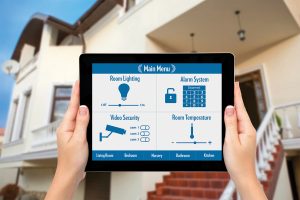 Why planning as early as possible for a Smart Home Automation System is necessary?         
Many Automation Systems requires hard-wiring and installation of devices and equipment throughout the space. Developing an itemized list of features, equipment and their placement throughout the space is important prior to construction and or the interior design of the space. Smart Home Automation systems are best custom tailored to the lifestyle and or day-to-day functionality of the space. No two spaces are typically ever alike; similarly, the installation, products, features and solutions varies from space to space. If you hire a home automation expert while your place is still under construction, you can save time, money and effort when it comes to the following:
Electrical wiring: Electricians typically do not understand the intricacies attached with the installation of Home or Commercial Automation Systems. A Home Automation Expert can develop an installation and floor plan that indicates where and what type of wiring is required.
Structural Design: Automation system equipment such as Video Walls, Entertainment Systems, TVs, Security among others require placement through the space. Integration of these products into the existing or newly planned design of the space is essential, therefore it is important to work closely with an interior designer, architect or construction manager.