In this modern age when automation is quickly becoming a way of life, controlling your appliances at home with a single device is the extreme experience of enjoying your home.
What does this device do?
The way these systems work is quite simple; i.e., you have to use your mobile device and a single remote to communicate wirelessly with other devices in your home. In fact, you can communicate with any device that has been set up, such as a Smart or Apple TV. Most systems have a simple free app that you can download and Savant is one of the top apps that you can use to control your devices within minutes.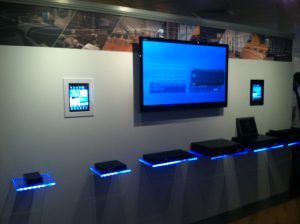 Products
Apart from the app, the products come with a remote to control all your devices with it. Take away all the remotes for the sound system, TV, lighting, etc.; and incorporate them all into one remote. Be in control and switch the appliance on or off whether you are at home or away.
The Savant remote will cover your whole home once it has been set up with the host router that covers your complete home and the blaster which allows you to control devices in closed cabinets.
Why use Remote Systems
People want comfort and security in every sphere of their lives. With the Savant systems, you can set up your home appliances and security systems to send a warning signal if there is a problem. Program the lighting to turn on at certain times with the right ambience and many more features to suit your lifestyle.
With Savant, change your device settings from a distant location and walk into your home after a long day at the office with the light setting and room temperature being set as your preference.