When you're choosing a security system for you and your home, it's wise to choose the system that has the highest recommendations.
Security Systems
There are many security systems that you can choose from, but not all of them will give you the backup and support like Honeywell.
When it is about security, it is not only the home that needs to be considered but places like offices and outlet stores also require the best security systems. Security companies offer various products and systems to suit your personal or business needs.
Honeywell offers a wide range of products to cover every aspect of securing your premises, right from alarms to wireless products. They also offer security management systems and readers to ensure only the authorized people will enter your property. Moreover, quality surveillance equipment and access controls, such as visitor management systems are offered by them to block any intruders in your property.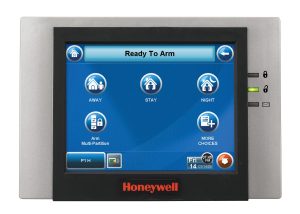 Choosing Security Companies
Security companies may offer all the necessary security equipment and accessories but if they do not offer the service to support your needs, they will not be very effective. Honeywell is one of the top security companies out there and they have enough knowledge and expertise to decide on which system would best fit your requirements, whether for your home or business. The modern trend is being able to see what is happening in your home even if you are away; and they have all the wireless equipment to ensure that your home is completely covered.
Track Record
Well reputed security companies will have references from high-security zones, such as airports and banks that Honeywell has. Make sure that when you choose a security firm, it has an impeccable record and provides all the support required for the utmost security solutions