What is this?
A lamp control system is a lighting control solution that is based on network. The users can connect their lamps or lights with some smart devices, like smartphones, tablets or laptops; and switch the lights ON/OFF whenever they want. This smart technology is not common in the world yet, but it is already popular in Europe and the USA. The lights may be fluorescents, LED or other types, but all these provide similar functionality like Wi-Fi to connect to the control system. It is simple to connect these lights or lamps with your smartphone. You have to download a specific application and link the lights to your smartphone through an internet connection.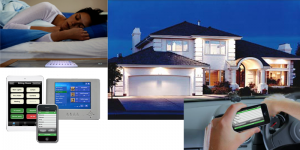 How to Control a Lamp?
It's the new thing to control the lighting lamps with some technical networks or devices like smartphone and tablets. These lights or lamps are a little special and make use of the internet connectivity options. Once you install these lights or lamps in your home, you'll be able to control them with your mobile phone. Today, many leading companies are offering a custom option to the users for installing the lamps with their favorite styles and colors.
Latest Application to Control Lights:
It is in fact very interesting to control the lamps and lights at home with a smartphone. There are many types of the lighting lamps that have the internet function and can be connected with a Wi-Fi device to switch on or off as well as change the color schemes.