After years of refinement and evolution in security systems technology, wireless home automation systems are finally available in the market. A few years back, majority of the home security systems used a wiring system to operate. While they did a good job, the whole wiring infrastructure was a handful. It worked up to a reasonable extent but there were a number of flaws and exploitation opportunities for the intruders. But with the advent of wireless home automation systems, home security systems have advanced to a new chapter. Hd tech provides a number of options on all sorts of home automation systems. Pay their site a visit to know more.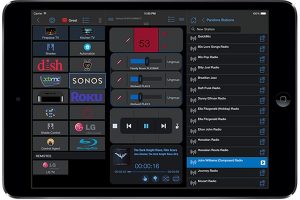 Wireless tech and additional features
The introduction of wireless technology in the development of home automation systems has really turned things around in this area of advancements. Things have become simpler which provides us with additional room to deploy new features into the systems. One of the best features in this regard is the voice recognition feature that makes use of a few different voice commands to perform different tasks. What makes these systems secure is the fact that the owner's voice is recorded into the computer and the system acknowledges the given commands only if they are given by the owner.
Home automation solutions by hd tech
Hd tech may be referred to as one of the platinum providers of wireless home security solutions. The company offers the best variety of home automation security systems that are perfect for deployment in any sort of residential as well as commercial building.
The aim of hd tech is to ensure the fact that their clients live comfortably in their homes while feeling safe and invulnerable all the time. Keeping that in view, most of the security systems may be connected to and remotely accessed by mobile devices like smartphones, laptops, PDAs, etc.