We live in an era of technological advancements where everything around us is controlled by computers. As a matter of fact, we use computers for carrying out most of our everyday life tasks. That being said, computers have taken over all the major as well as minor controls of a house in the form of home automation systems. These systems are installed to transform your house into a smart house that makes it very simple for you to control everything in your house by making just a few taps on a hand held device like a laptop or a tablet. Check out the home automation system variety offered by hd tech to find out the system that best suits all your requirements.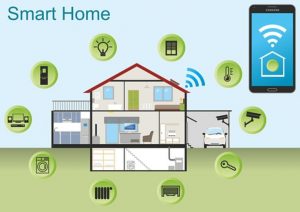 Smart house and home improvements
A smart house is controlled by an infrastructure of computing that establishes a digital connection between the entire circuitry of a house. If you are interested in carrying out a home improvement project in the near future, this would be the best way to start off with it. Rather than using manual controls for every one of your lights, fans, air conditioners, home theatre systems, TVs, gates, etc., all you need to do is to take out your smartphone and push a few buttons to get the job done. This not only provides you with a lot of convenience but also brings a decent increase in the value of your property.
Manage your home better by making it more efficient
The world is talking a lot about going green in order to preserve the environment as well as our energy resources. Home automation systems allow us to do both. When different power lines are controlled by automated systems, the consumption of energy is controlled more effectively. For instance, you might be able to turn the heat high or low by selecting the auto thermostat mode on your system.