Home automation systems are getting very popular these days since they deliver many useful features including safety and convenience at the same time. Using these systems, you may monitor and access your entire home while sitting anywhere in the world. If you are planning on getting a home automation system for your house, you might want to check out what hd tech has in store for you. They offer an extensive variety on all kinds of home automation systems to serve your requirements perfectly. A few things to keep in mind for choosing the right home automation system are discussed below for your convenience.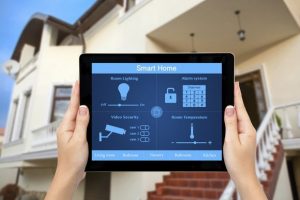 Figure out your requirements
First of all, you need to figure out why you need an automation system for your house. There are different kinds of home automation systems available in the market. They offer various features including security, house controls and other similar stuff. It is always a good choice to go for a system that offers security as well as home control features at the same time.
The ideal network technology
Home automation systems are controlled using different network technologies such as X10, Zigbee, Insteaon, etc. All of them come with their own perks and downsides. You need to decide which one of those is best suited for your needs and then go for a home automation system that runs on your preferred network technology.
Get yourself the required software, hardware and sensors
Getting the right kind of software, hardware and sensors is very important to deploy a home automation system perfectly. After you have figured out your requirements, you may consult a professional company like hd tech to give advice on what sort of infrastructure you should establish. It is strongly recommended to have them pay a visit to your place in order to get a better idea.