Insurance industry plays a pivital role in the financial activity of the corporate world these days. Although, it has an equal importance at individual level but as the corporations have to handle their assets on a larger scale, they need to get insurance of their businesses and it is relatively tough to handle. Therefore, the working of the Insurance Brokers is allvthe more crucial in this respect. Handling this much data is no joke at all, which makes the office automation for Insurance Brokers a must. Here is why it is important:
Account opening and Claims:
With the increased number of new businesses and expansions of the existing businesses, the need of automation in Insurance industry is also increasing. As the new corporations are legally bound to have their businesses ensured in most of the countries across the globe, it is not literally possible for the Brokers to keep the records of the companies manually. So there has to be the good use of internet and online applications for the account opening and the subsequent claims of insurance.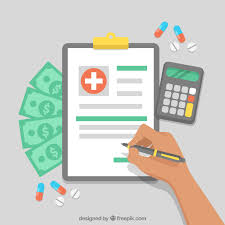 Handling the data:
Once the account is opened by a particular business concern, the data has to be stored for later use. Since it is usually the most confidential financial data of businesses, the insurance broker is responsible for its security. In order to handle such important datasets, there has to be some automated system which is accessible only to the authorized personnel. This is why, the automation systems at the offices of insurance brokers is of utmost importance.
If you are an insurance broker and want to have the latest automated applications and devices at your office, the recommended service-provider is none other than the HDH Tech which is the market-leader for the past 30 years and deal with domestic as well as commercial users.