Technological advancements have opened new vistas of innovations to the mankind. Life has been simplified to the maximum extent. Machines have taken over the human involvement to perform various functions of life. Well! It has mostly reaped tge advantages as it saves a lot of time and human energy, in addition it has brought a lot comfort and convenience to them. One of the examples is the automation systems at home and offices. Yes, automation is one unique way of using technology for the best of mankind. Let us have a look at some of the automated applications at home and offices:
Biometric verification at offices: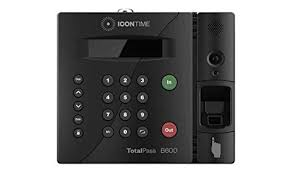 If you are running a business, you must be familiar with the various issues related to security. There is a automated solution for this. Yes! The biomettic verification system addresses the issue in a perfect manner. The verification device installed at the sensitive entrances of various departments of your office lets only the designated people to enter the particular area. This ensures the optimal security of the human and material resources of your organization.
Temperature control system at home:
Talking about the home automation, temperature control system is the most effective, especially if you are living in the geographical part of the world where the weather conditions are extreme or the temperatures are constantly fluctuating. Yes! Instead of dealing with the manual controls, the automatic control panel detects the changes in temperature and adjusts itself. It is indeed the most useful invention as it saves energy and offcourse the hassle of the users.
In order to install the home and office automation systems, you may availe the services of HDH Tech which are the experts at automated solutions. They are dealing with domestic as well as corporate users for the past 3 decades and the unmatchable quality of services to their clients according to their respective requirements.