The safety and security of a premise is the first and foremost thing which has to be taken care of. Whether it is the residential area or you are running a business in the commercial area, you need to take precautionary measures in order to deal with the unforeseen incident as it may happen. The latest technology has come up with the best solutions for the purpose and the modern security and surveillance systems would never disappoint you in the hour of need. If you still wondering how would you choose a machine to detect a crime, this article would definitely enlighten you:
Quality
If installed correctly at the crucial spots, the security cameras provide you the most accurate picture of the crime scene. The important thing in this respect is the quality of the system you are installing. Yes! There are hundreds of companies operating these days which claim to offer you the most efficient machinery, but you have to be careful to opt for a security and surveillance system.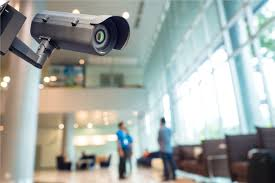 Angle of installation:
The other thing which should be kept in mind is the installation of the system. The security cameras and surveillance equipment should be installed such that all the visible and invisible areas inside and around your home, office or commercial property come under its radar. For that matter, it is recommended to take the services of the experienced companies dealing with the installation of the machinery.
Talking about the service-provider, HDH Tech is one trusted name which you can take help from. They posses a decade long experience of the field and they cater to their clients whether they need it for their homes, offices or commercial purposes. It is their utmost dedication and perfection which has made them a market-leader since so long.