Temperature controllers are required almost in every industry where there is a need to maintain the goods especially the food items at a certain temperature level. In order to keep those things fresh and to increase their lifespan, temperature controllers play a vital role. With the advancement of technology and access to the goods, almost everything is available online. You simply order the items you need and get them within a few days at your doorstep. How these items are delivered to you? An efficient mechanism is involved in it that ensures the safety of your items. Similarly, if you are ordering foodstuff or the products that need a specific temperature for its maintenance then a temperature controller will play a major role.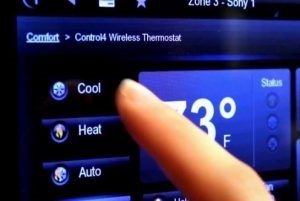 Where these temperature controllers are used?
A large number of industries are experiencing the temperature controllers to produce their products and to make them long-lasting. Some industries like the food industry need those controllers in order to ensure food safety, to kill the bacteria and to deliver the fresh products to their customers. Packaging industry uses those controllers to get the better output of the products. Plastic industry heavily depends upon the temperature controllers to perform various steps of molding and finishing of plastic products. Food and baking industry has an effective temperature control management system to ensure better food production.
Benefits of using a temperature controlled
HDH ensures the best services and products to its customers. We highly aim to provide the best quality products and want to raise the standard of living of our people. Our temperature controllers will give you the ultimate experience in various industries.