A home automation system can benefit your home and family in so many ways. The best thing about these systems is that you don't have to get the whole package. Hdhtech.com can install for your home the very basic (standard) home automaton that solves only your specific need or requirement. In this article, we talk about the most popular ways that home automation can benefit your family and your home.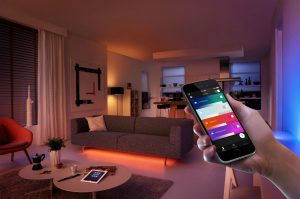 Independence For Physically Challenged
Homes that have elderly people or people with physical challenges can benefit greatly from different home automation technologies. Home automation for lighting can enable them to confidently g from room to room without depending on a family member to switch on and off lights. This home automation can also be integrated to switch on the TV or music systems which can help an elderly person or a physically challenged family member to live a more comfortable and relaxed life.
Enhanced Security
One of the biggest applications for home automation today is in security. Home automation technologies can allow your family to feel more secure whether you're at home or away for vacation. The CCTV camera that comes with this automation technology will enable you to monitor who enters your premises in your presence or absence. The camera will also show you the activities taking place in your home.
Monitoring Your Kids
There's no telling what kids can experiment with; especially when they get to teenage hood. With home automation, you will be able to monitor the activities taking place inside your compound and house thanks to the surveillance cameras. You can also control the programs and movies that your children watch and the music they listen to with the audio and video automation technologies.
Personalize Your Home
Different home automation packages will allow you to personalize your home. You can choose to be woken up by the smell of coffee or waffles, can set your home to welcome you in when you come back from a busy day at work, you can automatically set your bath to be ready before you get out from our car after work, and many others. This kind of convenience will help you live a happier, more relaxed life and which will increase your lifespan.