Home automation has defined comfort and luxury. Different types of home automation can allow you a more convenient, time-saving and secure living. Not every home requires the same type of automation, and certainly not all households have the means to get some types of home automation. But even the seemingly most simple type of home automation can offer you the luxurious living and convenience you never thought was possible.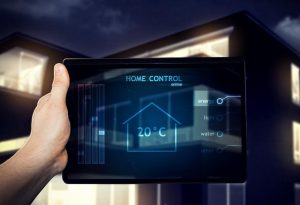 Home Automation-A Whole House Solution
Hdhtech.com offers a range of home automation solutions. From a simple TV and multi-room distribution to an entire home automation package that controls telephony, security, lighting, TV and audio recording and distribution ad home cinema, there is no limit to what you can do with home automation.
If you want home automation solution on a budget you can select one that only controls your security, TV or lighting. Security is a major consideration for many homes. A home automation for controlling security will allow you to control who enters your premises and also give you control of the access to certain rooms. This particular home automation technology comes with a 24-hour surveillance camera that also automatically saves recordings so that you can retrieve them even if a burglar interferes with the system
Another popular home automation system that can make your life more flexible and comfortable is the lighting automation. An automation system for lighting will use sensor motion to switch off and switch on lights. This will also contribute to enhanced security in your home. When someone gets to the patio, for instance, the lights will be automatically switched on which can alert you in case it's an intruder. You can also program your lighting to switch on and off automatically when you are away on vacation giving the impression that someone is home and thus keeping off intruders. You will also be able to save on energy as lights will be switched off when no one is in a room.