If you are running a business, you must realize the importance of technology. whether it is the actual operations or the related activities within the scope of business, the use of technology in an effective manner makes a huge difference in the ultimate success of the business. It not only ensures smooth working of various departments of business but also leaves an overall impression on the minds of the visitors. As for instance, there are countless benefits of office automation system, some of which are mentioned here:
Efficiency of operations
In the presence of automated system at your business points, the employees find it easier to work. They do not need to worry about the operations and hence they better concentrate on their respective projects. This ultimately effects their performance and they better contribute towards the efficiency of the business operations.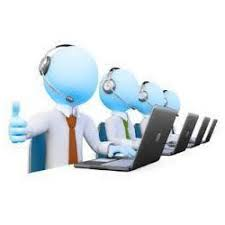 Better layout and interior
Instead of dealing with multiple controls, the various official equipment can be controlled with the single control panel. By virtue of the automation system installed at your office, you do not need to meddle with the network of cables and switch panels, instead the central control system makes the interior more beautiful and the decorum of your office is well-maintained. Moreover, you can have more space to work with, where you can decorate the interior. The various designs and styles of automatic lighting and appliances make your office interior impressive to the visitors and employees alike.
The HDH tech is one of the best service-providers if you want to have the office automation systems installed at your office. Their team of experts is always there to help you with different workable options. Since they are in the firld for 30 years, they understand the comercial as well as domestic requirements. They are leading the market only due to their commitment towards their clients .