Home automation is a typical way of connecting devices to a single gateway. It can be controlled either by wall-mounted terminals, desktop computers, or any portable devices. A home automation system generally controls lightings, room temperature, and entertainment systems. It may also help in securing the place by providing secure access control and alarm system. The main advantage of installing home automation is to stay alert and secure from robbery. The first automation device came up in the form of a communication protocol with the help of electronic devices in the year 1975.
HISTORY (where it came from)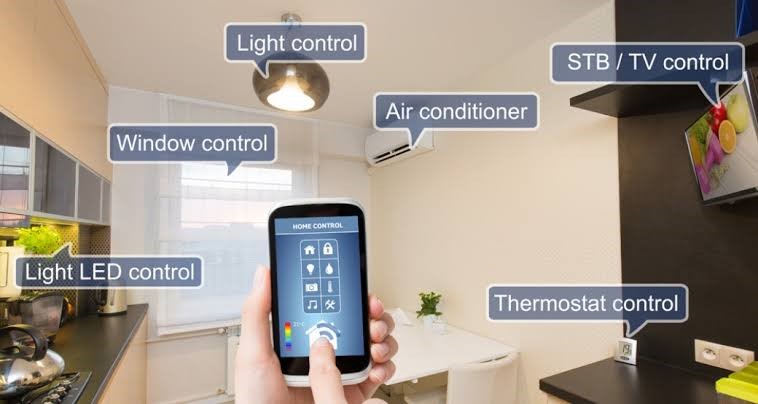 Home automation began in the 1990s with the introduction of electric power distribution. Automation was less time consuming than to perform labor work. Electrical home appliances became more demanding with the introduction of electric power distribution. The idea of automation led to the introduction of washing machines, water heaters, refrigerators, sewing machines, and cloth dryers. There are 3 generations of home automation:
First-generation: wireless technology consisting of proxy servers.
Second generation: artificial intelligence controls.
Third generation: a robot that interacts with humans.
Criticism and controversies
The main drawback of home automation comes with the problem of security. Since the older and cheap automation devices are full of bugs, they are of no use. To have a high-security system, one shouldn't install devices of lower-price. Another problem that home automation suffers is facing difficulties in getting important tools and accessories to work. There is also a lack of technical standards.
You need newer and better technologies for home automation, and HDtech can help you with that. They are a well-known service provider in the home automation field. They can take care of the automation of your entire house with their latest technologies. Visit HDtech.com for hiring them.