Climate is an uncontrollable environmental element that changes from time to time. It affects not only the outdoors, but the indoor temperature as well. However, there is no point in suffering under extreme heat or shivering in the cold these days.
Humans, being intelligent creatures, have found a way to withstand and even counteract weather. A specific innovation has helped control indoor thermostat for people's convenience, and this is the electronic temperature controllers.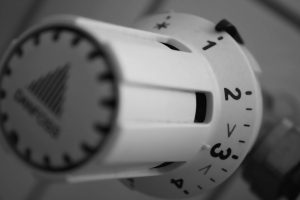 WHAT IS AN ELECTRONIC TEMPERATURE CONTROLLER?
As its name suggest, an electronic temperature controller is any device that can control the thermostat of an indoor environment, usually automatically done without the real need for an operator. This device can stabilize the temperature over time with the help of a sensor that monitors the fluctuation in temperature.
Industries such as food and medicine production most commonly use an electronic temperature controller to ensure that the right temperature range is achieved, manufacturing food or medicines at the right temperature and preserving them before packaging and transport.
This works by setting up a standard temperature range for a certain area, and enabling the thermostat controller to make the necessary changes to maintain the standard temperature.
WHAT ARE THE FEATURES OF A GOOD TEMPERATURE CONTROLLER?
A good electronic temperature controller should have an efficient operating system that has a settings guard, removing the concern of unwarranted setting changes. Little shifts in temperature can be troublesome especially in food industries that need a stable thermostat in manufacturing.
Another key feature is an accurate, real-time temperature reading. The device must be able to read the exact temperature consistently, thereby ensuring the quality and ease of operation. There is also the issue of power surges, and a good temperature controlling device should be able to adapt through these changes.
WHERE SHOULD YOU GET ONE?
At HDH Tech, you will find the best electronic temperature controller that have all the key features needed for such a device. Their new generation temp controller works effectively, saving you from potential production losses. Talk to one of their experts today!