So you need to replace your Smart Home windows now? Does your window look dilapidated and worn? Does it creak when you open and close it? Do you want to update the look of your window for the sake of achieving an elegant look? Whatever is your reason, these helpful tips will guide you in looking for a Smart Window Replacement
Consider to choose the right Smart Window Replacement
Here are some helpful tips when choosing the right Smart Window Replacement
Cost of the Smart Window and Cost of installation
If you want to make your smart window replacement successfully do not gamble to buy cheaper brands to be able to save. Remember a durable Window replacement will cost more but will save you a longer durability assurance. Cheaper window replacement sometimes will lead to early deterioration, hence you didn't save the cost at all.
Choice of material
If you need to replace your window, examine your purpose in replacing it. Sometimes you need a window that could block harsh winds but you need a little sunshine let in to brighten the rooms in a daytime. What material do you need? You have to choose from several types of glass windows. Glass windows come in translucent, transparent and colored ones. Choose one that would filter the amount of light you need. Talk about this to your installer. He would give you good advice.
Selection of your Smart Home Window material
Tempered Glass – If you want your window to be durable, the tempered glass should be your choice. It is four times sturdier than other materials so it is the best burglar-proof window.
Plexiglass windows – It is made of acrylic and is impact-resistant. It is not glass but acrylic made to look like glass in transparency for the use of windows.
Polycarbonate windows – These types of windows are sturdier than plexiglass.
Devices that go with your Smart Home Windows
You can select and add some devices to your Smart door replacement. Here are some of them
Sensors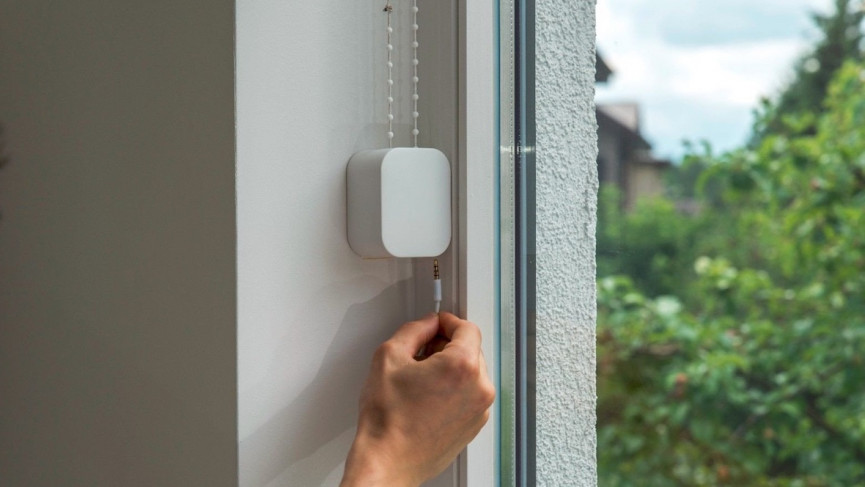 You can control the opening of your doors and windows even when you're not at home. You can check if they are properly closed. Secure an application where you can sync your smart window and connect it to your smartphone. Doors and windows are one of the parts of the home that can be controlled by your smart home application.
Even if you are at home or at work you can check if your windows are open or you can close them remotely even when you are not at home.
CCTV Cameras
Nowadays security is the main purpose of security cameras. Doors and windows which are the point of entry of burglars need to be equipped with CCTV cameras to ensure ultimate security protection. Windows need outdoor cameras to monitor activity at this point of entry.
Window Bars
You may not like the idea of adding window bars to your Smart Home Windows. It will either distract the view or become cumbersome to you. When it comes to security, providing window bars is the best remedy. Talk it over with your smart window expert if you want to add it to your window replacement.
Window locks
A window will not be secure without its locks. It is an important fixture of the window. You can choose which one would fit your window – from a keyed lock, pin locks and hinge wedged locks.
Choice of an Installation Company
Scout for several Smart Home Installation Companies to choose from. Find out the cost of their window replacement. Does the cost cover the installation or they will add up installation fees to it? You must inquire if their workers are professional in the field, if how much they charge per hour, or how long could they finish the job. It pays a lot in the end, to pay a little more to experts than hire workers for a low price and end up installing windows that would give you problems later.
Be wise in choosing a Smart Home Window Installer. Choose HDH Tech Smart Home Installation Company. Why hire HDHTech. Installation Company?
Bringing in the ultimate in Smart Home Automation Savant Home automation brings HDH Tech's services to the next level. Get everything you need from sensors, door locks, CCTV cameras, and automation services – Savant Smart Home Automation got it all.
Conclusion
Get the latest from Smart Home Window Replacement. Call HDH Tech Smart Home Company in these numbers – 1(855) 850-3808. You can find them in these addresses:
HDH Tech, Madison Avenue, New York City
HDH Tech, Beverly Hills, Southern California
Savant NYC, Savant NJ, Savant CT