Long summer days and humid environment bring discomfort in our homes and offices. The recent rising of temperature brought about by climate change has made the discomfort even worse. It seems like we can't get rid of the sweat and the sticky feeling on our skin during hot summer days- most especially in the tropical countries where temperature and humidity are very high. This is where Air Conditioning system helps. Good air conditioning system is now considered a vital part of home and office design that needs careful planning, a reliable and quality AC machine, and an excellent installation.
Now what are the things you should know about Air Conditioning Systems?
They Need Good Maintenance
Air Conditioning System, like all other machines, needs constant maintenance and check up. Filter screens should be washed on a regular basis. The evaporator coils and and condenser coils also need to be cleaned and checked for any signs of dirt and dust accumulation. Dirt and dust can prevent flow of cool air within the AC system. You might find yourself getting warmed up with your airconditioner on!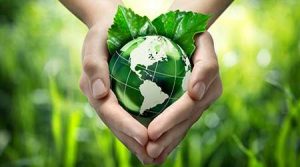 There are Eco-Friendly and Energy-Saving AC Systems
Scientists and engineers have already developed Eco-Friendly and Energy-Saving AC systems to combat and limit the bad environmental effects of their predecessors. Typical AC systems emit greenhouse gases and ozone-depleting chemicals which greatly contribute to global warming. Thankfully now, the government is already regulating the use of these harmful chemicals and the manufacturers are already opting out for the greener substitute.
Good AC System Promotes Office and Home Productivity
Who wants to work in a humid and warm office anyway? Even in our homes, when temperatures go up, we get agitated, miserable, and stressed out. Studies have shown that comfortable office and home temperature promote productivity and mind relaxation. When the mind is relaxed then so does the body. Information flow is at its best when there is no environmental factors that can affect it.
Where To Get One?
HDH Tech (hdhtech.com) offers smart home and commercial automation services. They create and build customized automation systems that can cut through all the needs of your home and office. Air Conditioning System is one of their primary services. The beauty of their service is that you can control all installed systems inside your home and office all at the same time- with the use of an app and a remote control. With their service you will have the ultimate experience of a whole-home automation.