The progress of technology in this century has resulted to many products that were invented to cater the needs and wants of humanity. Products have been made to heighten home and office security, there are products to give fast and reliable way of communication, and even products that could do whatever you want them to do. Most of our homes and offices already have a full-automation system that we can control anything that is happening inside (even outside) even when we are away for a tropical vacation.
One of the most recent technologies is Light Control. It's a pretty slick technology that is very helpful and beneficial in a lot of ways. Here are its top five (5) benefits: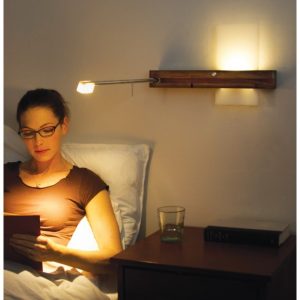 Easy and Handy Controls
If you have the best gadget with best installer company within your reach, you can control anything with the mere help of a mobile app and/or remote control. This is also applicable in light control where adjustment of dimness and brightness of all the lights within and outside your home and office is just one click away.
Security
If you are on a vacation and you leave the lights in your home off, there's a big chance that burglars and intruders might break in. With light control, you can turn your lights on and off and adjust their brightness and dimness just as if you are there doing it manually. Intruders will find it hard to break into your house if your grounds are well-lighted. 
Improves Eye Health
Some people like to read. A lot. This light control system makes you able to control the dimness of your lights with the use of your smartphones or a remote control. This can significantly prevent eye damage when reading. If you have installed a better light control system, it may even have a blue light filter. Blue light filters can prevent unfocused visual "noise" and digital eye strains.
It's Affordable
For a superior technology with lifetime benefits, Light Control is surprisingly cheap. With the average price of $ 3000- unit, labor and job supplies all included, you can have it for a lifetime- provided under good and constant maintenance.
You Can Find It Here
HDH Tech (hdhtech.com) offers a variety of services and Light Control Solutions is one of those. They have experts that will help you through all the processes of pre-installment- from initial consultation up to excellent installation. They can customize your home in accordance to how smart you want it to be. If you want a first-rate Light Control system or a full-home automation, HDH Tech is the one you have to call.