Commercial building is one of the best real estate investments of all times.  Imagine the economic boom in many places that gives way to the birth of many new businesses and all of those businesses need a space to operate of maintain an office.  Evidence of the demand on commercial spaces is the reservations being made, even if the building is still halfway under construction.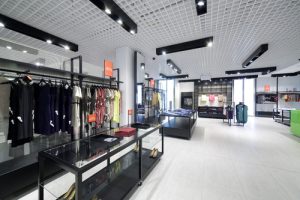 The importance of intelligent lighting controls in commercial buildings.
As lighting plays a big role in every commercial establishment, it also consumes more electricity if not being used wisely.  Its usage should be monitored.  And to help them with the task of controlling the electrical consumption, many buildings are installed with lighting controls.
These controls will enable the management to control its lightings in such a way that:
They can control which floor of the building to light up.
They can control the perimeter lighting.
If a tenant forgot to switch off the light, they can put it off themselves.
They can control the brightness of the light according to their preference.
All of these benefits will in one way or another help the owner to be more cost efficient and more productive.
Who can help you with the supply and installation?
For every building automation needs, there is one company you can rely on.  They don't just give you the best packages, but, they will provide you with the support you will need.  HDH Technology has been in the industry for years now and they will continue to stay.  They have the reputation, the skills and the people to keep them at the top.  Check on them at www.hdhtech.com and you will be amaze of what they have to offer you.  They will not only offer you a design, completely tailor made to your requirement, but, they also offer an awesome after sales service.