CCTV Cameras as the main tool for every residential house and businesses for their security are in great demand now a day's.  You can seldom see buildings and residential without a CCTV installed.  It is now a part of every construction packages and a requirement for every establishment to be able to operate.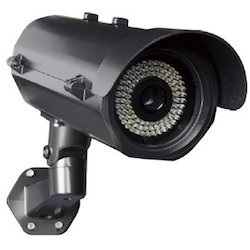 Guides in choosing your CCTV Cameras
The output. When selecting a CCTV for your businesses, choose the one that will give you a clear output. What is the use of installing a CCTV system, if the recorded output is not clear? Choosing the right resolution will not guarantee you clear images.  It will also depend on your input devices.  It should be of the same resolution of your output device.
The Input. You must choose a lens that has equal resolution with your output device.
The Sensor. The sensor also plays an important role. It is the triggering part to signal the start of recording. You should take notice of the resolution and the quality of your sensor.  Go for the CCD type for better display and also go for the larger size.
The Camera. Choosing the camera depends on your needs. You can still go for the cheaper analog system or you will want to go for the more expensive HD or IP systems.  Each has their advantages and disadvantages.  Your preferences should be fit to our requirements.
CCTV systems are a very important in every business to grow more in its productivity. It will help the owner in its monitoring task, towards its employee's performances and so with safekeeping purposes.   It may be a big investment, but, purchasing the right product for your needs, will justify the purpose.  To be able to achieve this, you need to consult an expert in the field, to help you sort out things.
HDH Technologies
The company is one that supplied businesses with their automation needs and CCTV requirements.  They have been in the business for years now and they have what it takes to last in the industry.  You can check on them at www.hdhtech.com and learn more of them, their services and the people behind the company.