People used to know very little or nothing about home automation technologies until a few years ago. But the ones who knew about them found that they were too expensive. Luckily, the products have become more affordable over the years; thereby giving a lot of homeowners the opportunity to upgrade their homes.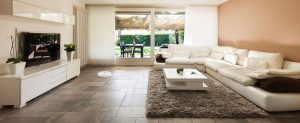 About home automation
A home automation is a type of technology that gives homeowners more control over their basic home systems and appliances. With a home automation system, one is able to operate all the systems from a remote point, similar to when using a smartphone. This futuristic technology that was once only seen in movies like "Star Trek" and the "Jetsons" can now help you control things, like your home security system, lighting, and temperature simply by the sound of your voice or the touch/swipe of a screen.
Top 3 benefits of home automation
Enhanced security
Different home automation products give you more control over your home's security. With an app, you can lock your doors without getting out of the bed; set your lights to turn on automatically, thereby confusing potential buglers; and have the control of who can get into your home through the gate and who cannot.
Increased energy efficiency
Your home can be more energy efficient if you have control over your home's lights and temperature. Various home automation systems come with a setting that you can use to power off lights and appliances when not in use, and others can monitor your system and guide you to increased energy efficiency.
Convenience
With a home automation system, you get to have the control over your home at your fingertips. You no longer have to trust your neighbors or security guard with your valuable possessions.
How to Get A Home Automation System?
Hdhtech.com is an expert in the latest home automation technologies. They have professionals who will give you advice on which system will give you the best value for money and will also help you in its installation.