Home automation systems are revolutionizing the way we live and work. The automation appliances have made the 21st century's home what can be categorically termed a "smart home."
A smart home is a house filled with different electronic devices that are all interconnected. These homes come with the promise of making our lives more comfortable, convenient and easier.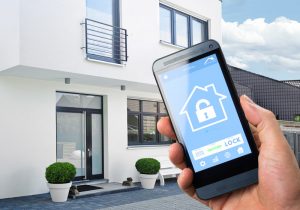 The Impossibilities That A Smart Home Makes Possible
Imagine driving home from work on a hot summer day. Usually, you would have to get home and switch on your AC so that your home gets cooled and you get comfortable. But with a home automation system, you can set your thermostat to lower the temperatures at a certain time or even instruct it through your smartphone app while still at the office.
A home automation system can mechanize your entire home, from activating or deactivating the internal heating/cooling system when the room is at a certain temperature or at a certain time in the day, to switching your TV and music system on, to turning on and off the lights based on the settings you have made.
Importance of Home Automation
A home automation system will make your home smart and consequently a lot friendlier to children or the elderly. A home automation system consists of the Central Processing Unit (CPU) and the user operation gadget. There are usually a number of subsystems operated, ranging from motorized drapes and blinds, TV volume, music to air conditioning.
Home automation systems are available both on the lower end and the higher end of the price range. Modern smart homes are today being built with structures in place for home automation gadgets. For instance, ready automatic gates and doors, and central remote for operating home appliances already on the wall.
How to Make Your Home a Smart One?
A smart home is not just for new homes being built; you can incorporate home automation systems into your ordinary home and transform it into a smart one. Hdhtech.com is specialized in different types of home automation systems in a wide price range. The professionals offer certified and specialized services when it is about home automation.