Audio and video are a main part of every home in this world, whether you are rich or you are just an average family, as much as possible, people invest in their audio and video system.  The quality of the equipment and the sounds it produces may defer, depending on the financial capability of the people involve. Some people just buy anything they found in the market, while others invested on the branded appliances, which produces a much better quality in make and sounds it produces.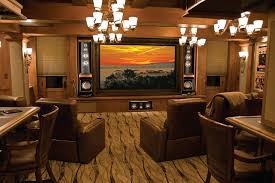 The introduction of home automation gives more opportunities for people to achieve a much better quality music, with less effort and with efficiency. A new generation of equipments and applications were introduced, which gives end users a chance to enjoy, good music comfortably by just pressing a button in their tablets or in their smart phone.  They are enabled to adjust volume, move to another channel or playlist and switch on/off their stereo and videos, while they are just setting in the garden.   As we all knew, listening to good music and watching quality movies with the family, are a good relaxing and at the same time bonding moment for most families.
Getting the best home automation company
Investing in modern audio and video system will require a price.  And to be able to get the value of your investment, it would be better to get the services of a company, which offer home automation packages that suite your requirements. Choose a company that offers complete packages, which includes from assessment, installation and after sales services. You can find them thru referrals from friends and through the internet.
Be specific on details
As soon as you find the best company, be specific in providing them information, regarding what exactly you required.  Tell them your expectations from them and be open to them on how far you can go financially.  This way, they can make proper evaluation and can come up with a good package, tailor made for your needs.
The company
HDH Technology has been in the industry for more than 30 years. They have mastered the art of home automation for your residential and commercial needs.  They offer consultation, assessment and will offer complete package for your home automation.
You can get in touch with them at www.hdhtech.com and open up with what you need and their customer representative will be available to entertain you.