Home security is a field that looks running ahead of time and if you are not aligned with it, you will miss a lot. Consistent changes and innovations in technology keep the home security systems up to date and lead people thinking that updating their home security costs them a fortune. Though remaining updated on security matters needs money but the requirement is not much, an ordinary man can also afford.
A lot of home automation companies like HDH Tech are helping people develop new and successful strategies to keep their home secure. Here are some home security strategies you can follow to remain up to date: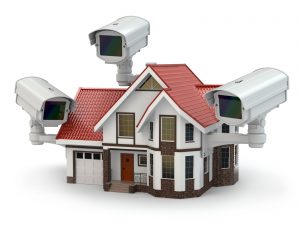 Changing your home to a smart home
Everyone wants to live in a safe home and a smart home that provides the much-required safety. A smart home not only includes the advanced appliance automation but also creates a safe environment that offers a convenient UI (user interface) making it very easy to manipulate and organize all the home appliances, including your home alarm system. A major benefit smart home provides is that all the appliances can be controlled remotely via an internet-enabled device.
Monitor everything happening around
Another best strategy is to monitor everything happening around. CCTV cameras are the main part of a security system and today, various digital video recorders are available in the market which consumes less energy and automatically erase the footage after a specific period of time. This feature has decreased the cost involved and made the home security systems very affordable. CCTVs will help to find the intruders and you will be able to monitor live when your camera is linked to a live feed over the web.