Nowadays, it is seen that more and more people go for a home security system instead of a security guard. This is because, with time, security systems have proved their efficiency. Moreover, security systems have also developed over time and the new devices protect an office or a house in a much better way.
An increase in demand has given birth to many new companies but all of them are not offering equally. However, there are some reputed companies like HDH Tech who are a benchmark of quality in the world of security systems. Here are some vital things you should consider before buying a home security system: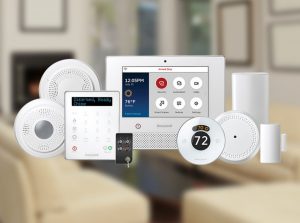 What all to buy along with a home security system?
When you purchase one security camera for your doorstep or room, it would be advantageous if you buy a complete protection system. This ensures the utmost security for your house. While purchasing the security system, make sure it includes security cameras, DVR, and video cables. Moreover, you should also get splitter cables, power supply, one USB mouse and a quick setup guide.
Types of cameras for home security
Security cameras are the most important components of a security system. The quality of recording depends on the kind of camera you select. In order to differentiate from one another, companies are launching CCTVs with various unnecessary features. It is vital that you analyze your needs and buy only that camera that fulfills all your requirements.
Besides these most important things you should also consider is the number of channels you want in the security system, the storage devices or backup hard disks for storing the recordings, and the kind of monitoring devices your home security system comes with.