If your surveillance system is using an old VHS time-lapse recorder or old black and white security cameras, then it's time to get an upgrade. At htdtech.com, we give you tips on how to go about upgrading your security surveillance system.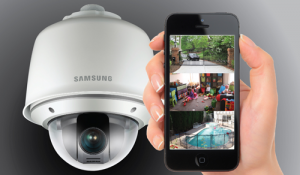 Complete Versus Partial upgrade
The first thing you have to make a decision on is the kind of CCTV upgrade you want. Do you have the funds to get a completely new technology or do you want to a grade a few parts of the technology at a time? The answer to this is what will determine the next steps that you take.
Upgrade your VCR or DVR
The first portion of your technology that you should upgrade is the recording technology. There are newer technologies for older VCRs and DVR and you want to be at per with developments in these technologies.
Regular DVR – For someone without sufficient funds to upgrade security cameras, getting a quality DVR with a large HDD space and quality features such as mobile phone support and networking is a good upgrade for the recording device. In addition, you could get a larger recording system which automatically comes with more channels.
An IP Network NVR – At com we recommend the NVR for people who want a completely new system. NDVs are compatible with the latest IP HD cameras, and can even record footage when the cameras are not directly connected to them.
The Hybrid Option – A hybrid DVR can either be a HD CCTV hybrid capable of using HD over coax cameras, or an IP hybrid that uses IP cameras. With this option, you will be able to keep your current analog standard cameras but can also use the newer HD cameras if you want.
Replace your Security Cameras
This option depends on the DVR that you settle for. CCTV cameras are built to work with specific DVR technologies.
Cable Replacement
There are basically two types of cables for CCTV systems; the traditional coaxial cables and the newer UTP CCTV cables. Plan your CCTV cabling according to the type of recording equipment and cameras that you choose.