CCTV technologies of today have improved efficiency and are more affordable. If you're shopping around for a complete CCTV surveillance system, there are certain questions you can ask to guide you in choosing the best quality.
How many Frames per Second is the Digital Video Recorder (DVR) able to handle?
The frames per second (fps) your CCTV surveillance system is able to handle will determine the number of cameras it should support. A video of 30 frames can only play in real time if it has been recorded in seconds. A good surveillance system should, therefore, be capable of doing 30fps for every camera. At hdhtech.com, we recommend DVRs capable of at least 120fps.
How many TV lines can the CCTV cameras support?
The quality of a CCTV camera is measured by TV lines, and this is basically what controls the price of the CCTV surveillance system. The higher the TV lines, 400TVL plus, the better the quality.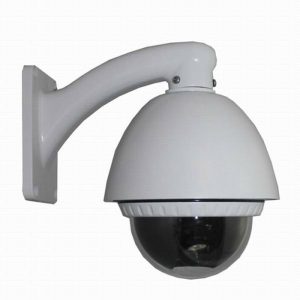 What resolution does the DVR display and record?
Resolution is measured in pixels for example 640×480, 320×240 or 160×120. The higher the resolution, the better the quality of display and recording.
What is the HDD capacity of the CCTV DVR
Most surveillance systems by default only record video based on motion. The HDD capacity is the number of videos that the CCTV DVR is capable of keeping before recycling. A surveillance system with 4 cameras will normally have a HDD of between 160GB and 250GD. Again, the higher the HDD, the longer your DVR system will keep your videos.
Does it have remote capability?
Modern CCTV surveillance systems can be controlled virtually and remotely using the internet. This gives you more control over your security systems.
Is it compatible with modern backup and recovery gadgets?
A good CCTV surveillance system should give you the ability to back up on external gadgets like USB, DVD-R or CD-R. This will make it easy to export videos to other devices for example in case you need the police to analyze it.