There is no undermining the role of security systems in this day and age. While the detection of intruders till remain their primary function, surveillance systems have evolved to provide more services like the ability give access to your home remotely, and also the ability to monitor your home virtually.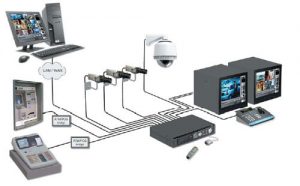 New Generation Home Security Systems Make Your Home a Smart Home
The new model home security systems have been integrated into home automation systems. Home automation comes with various benefits like convenience, saving energy, time and money. Automation systems come in the form of a wireless lighting control, a wireless doorbell, wireless thermostats and wireless locks or a combination of all the systems.
A residential property with different appliances; computers, TVs, entertainment audio and video systems, air conditioning, lighting and camera systems all connected to each other and can be controlled remotely using one gadget, internet or phone is called a "smart home".
A Smart Home Helps You Take Better Control of Your Home
At Hdhtech.com we believe that a smart home is the ultimate way to take control of your life. Home automation systems that have smartphone app allow you to control security cameras, air conditioning, lighting and door locks remotely, among other things. These systems also offer real-time notifications like temperature alerts and security reminders which keep you on the lookout.
With a smart home, you can he be able to control the amount of access you give to people in your home. You can assign every individual in the home a unique code such that you are notified whenever they come home or get out. The access code can be time restricted so that certain members can only enter or exit at set times. You can also selectively give temporary access to pet sitters of contractors.