Perk Up Your Lifestyle with Home Automation
Turn your boring Friday nights at home into funky disco house parties with your friends. Play the music, dim the lights, and motorize the curtains through a simple tap on your smart phone while having a good time. Worry no more about manually operating these appliances that can be a total mood killer.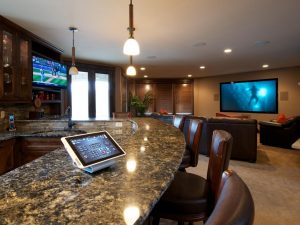 Aside from the lights and household appliances such as ovens, dryers, and refrigerators, home automation, also known as domotics or the Internet of Things (IoT), can also let you control over the following: CCTV cameras, HVAC systems, smoke and heat detection through what we term as 'sensors'. Sensors come in different forms and need an additional signal conditioning equipment. The data coming from the sensors are then transferred to the main controllers – our personal computers, laptops, smart phones, or remote controls where we can simply click to power on or turn off an appliances or devices on schedule.
Choose What Best Home Automation Fits You
You can choose what kind of home automation best fits your taste. You may opt for a wired home automation system where everything is connected by a communication cable, or go for a modern system, the wireless that only requires you to have a stable Wi-Fi to have your devices and appliances networked. Or, you may simply go for the traditional, the power line automation system that makes use existing power lines for data transfer.
Why you should consider having this? Home automation is like having a personal secretary to manage and keep track of your household concerns while you are out spending a quality time alone, with family, or with friends. Not a single moment is wasted.
With Hdh Tech, you can choose the home automation that best fits your lifestyle.