Home automation is growing as fast as the internet develops and there is no stopping for now.   More products are introduced from time to time and people are trying hard to come up with the latest technology in home automation.  It is becoming more efficient and more comfortable with the development of more applications that are suitable for used, in every gadgets and smart phones.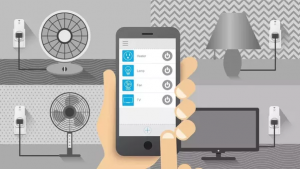 Here are some of the latest home automation products in the market today:
Electronic Time Switches are being used by technicians for today to make adjustments in the lighting systems in advance and they can do it even when mobile. This will make them to focus more in any other important things and give them the time to plan ahead of any complicated lightning requirements.
Hubs and Controllers which are used for home security. With the smart home security, you can adjust locks, lightings, doors and many more.  This hubs and controllers also have features to engage or disengage their locking system, adjust the thermostats in their homes and watch security footage of their homes thru their smart phones.
LED's are now being introduce which are capable of multi lighting emission and preset lighting capability. This will be a cost efficient product or home and office use.
There are many more home automation products available in the market today.  It all depends on your preference and budget.
How can we get the right product for our needs?
Choosing the right product that best suits your requirements is not an easy task.  You are about to invest money, so you must make sure, you get every value of it.  To be able to maximize your automation at home, it is best to engage a company, who has been around for many years and who has a good reputation in the industry.  Talk to them and have them assess your home or office automation needs and ask for possible quotation from them.
One possible solution
HDH Technology is the company that may be able to help your automation needs.  Being in the service for the past 30 years, they have acquired the right skills and expertise in the automation technology.  Being in the industry for that long is already an evidence of a good reputation of providing good service to their customers.  You can contact them thru www.hdhtech.com
And see how they can help you.