There are different home automation and lighting control systems on the market. These solutions to a smarter home are being implemented by numerous homeowners these days. The main aim of using home automation and lighting control systems is making one's life easier by simplifying the regular activates around the house. With such a system, you can open/close doors and windows; switch on/off lights, TV, electronics and audios; protect your home or regulate temperature using your smartphone or a remote. In short, the possibilities are endless and with such a system, you can send commands, then sit back and watch as each one of them is carried out.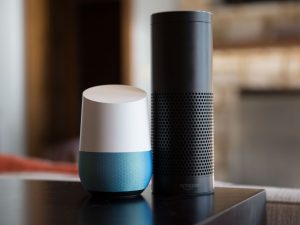 How are home automation and lighting control systems affecting homes?
Home automation and lighting control systems are making homes more deluxe simplifying household chores. The systems are easy to use and in some cases, there are DIY systems you can install on your own. All these systems are aimed at making homes smarter by automating most of your operations. It is like a home run by digital electronics that know what to do when you give the command. With the help from HDH Tech, you can be confident that you will find the right home automation or lighting control system that might be a perfect match for your needs. The team of home automation experts knows all too well the value the systems are adding to the lives of people and above all, their homes.
Benefits
Smart homes portray many benefits to the owners depending on the system used.  Home automation in general makes life easier by building a bridge between you and the light switch or the security system. Nevertheless, it offers security in that you protect the amenities in your home effectively. Additionally, you do not need to have 3 or 5 controls for every automated part in your home. Once sensors are installed in different areas in your home, you can control everything from a single device.