Minimize work around your household with home automation. Considering that your home consists numerous electronic gadgets, you can take advantage of that and automate the different systems in your home. Instead of roaming around the house switching on and off the lights, drawing curtains back or managing the lock system, you can simplify all that. With home automation, you will have a master system that might control all the other systems in your home. This is inclusive of the home lighting controls which you can regulate from anywhere you want. Have a device to accommodate for all the systems and use it to remotely switch on, off or moderate your lighting system.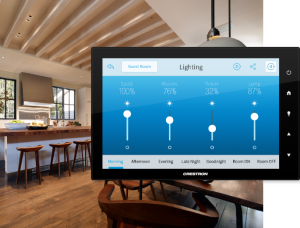 Types of home lighting controls
There are basically five controlling options for your lighting, including tenancy control, dimmer control, timer control, motion control, and photo-sensor control. The tenancy control lets light turn on or off depending on the presence or non-presence of a person. The dimmer control helps you save on energy cost by reducing the bulbs light. The timer control works on the basis of pre-set conditions that trigger the light to go on or off at specific timings. For the motion control, the lights go on whenever there is motion in a room. Finally, photo-sensor control turns the lights off when sunlight is detected. If you are looking for installation of a home lighting control, HDH Tech has your back covered with a variety of their services.
Benefits to gain
You can improve your home's living condition by using a home lighting control. The automation system behind all the genius procedures has benefits of its own, which you can enjoy with much ease and comfort. For one, you can save energy as you can control all the lights using one button. But if it was manual, you would have to visit every room and turn on or off the lights yourself. You can also regulate the amount of lighting from the bulbs by dimming them. This not only helps save on energy but will also go a long way in reducing your electrical bills. Furthermore, home automation is economical and user-friendly for all.