If you are considering transforming your home to a smart one, a remote monitoring system is a must have for you. When you are choosing an automated control system for your home, you need to be aware of what it offers. This helps you in deciding what is more economical for you and what will add value to your home. HDH Tech is well equipped to renovate your home with the best automation systems. If you are not sure what to choose and what to avoid, HDH Tech experts will take you through the whole process.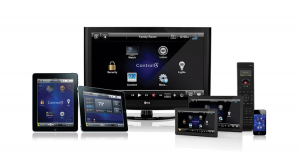 What to look for in a remote monitoring system?
A home renovation does not have to be all about the space and decor. A remote monitoring system installation can also be a great renovation idea. So, what should you consider when choosing a remote monitoring system? First of all, you need to know its capabilities. What can it do for you? Most of the systems are wireless and each one of them entails one device for all home controls. That is, it works on the lights, curtains, security, fireplace, and various electronic devices in your home. You also need to know how to control the system and whether it is a unitary or multiple device monitoring system. Another key factor is how the installation works and the functionality of the system.
Cost of automating your home
The cost of installing a remote monitoring system for your home will depend on its quality and efficiency. Nevertheless, how it functions and what it caters for will matter a lot in estimating its price. One thing you need to know is that the system is quite economical and saves you a lot of hassle. Nevertheless, an automated home is the modern definition of executive homes.