With the advancement of technology, it has become easy for us to manage our time and live our lives in a better way. Imagine the time when people used to do all the difficult tasks of their home themselves. At that time, people were like a machine themselves. They didn't even get time to spend with their families or continue a hobby. That damages not only the physical but also mental health. And with time, people started getting more overwhelmed and perturbed.
As time changes, things changed. We started innovating new ways to make our lives easier so that we can manage our profession along with our physical and mental health. We started manufacturing automatic appliances such as automatic washing machines, vacuum cleaners, etc. And now, savant home automation has changed our lives unexpectedly. A smart home was once a dream, and now this dream has come true. A smart home is not just a home with lots of automatic appliances, but it is a secure home that you can manage from anywhere using your smartphone or a laptop. And if you think that, will smart home automation change modern living forever? Then Yes! It surely will, and in fact, it has changed our lives to a great deal.
We reap the benefits of hard work of a smart home installation company in NYC, NJ, and CT, which brings all this luxury to our home. A smart home company is what creates automation systems according to your needs. Starting from the entrance of your home in terms of security to opening the doors, turning on the lights, playing music, or controlling temperature, a smart home company provides you all with their savant home automation system.
What makes your home a smart home?
Smart cameras: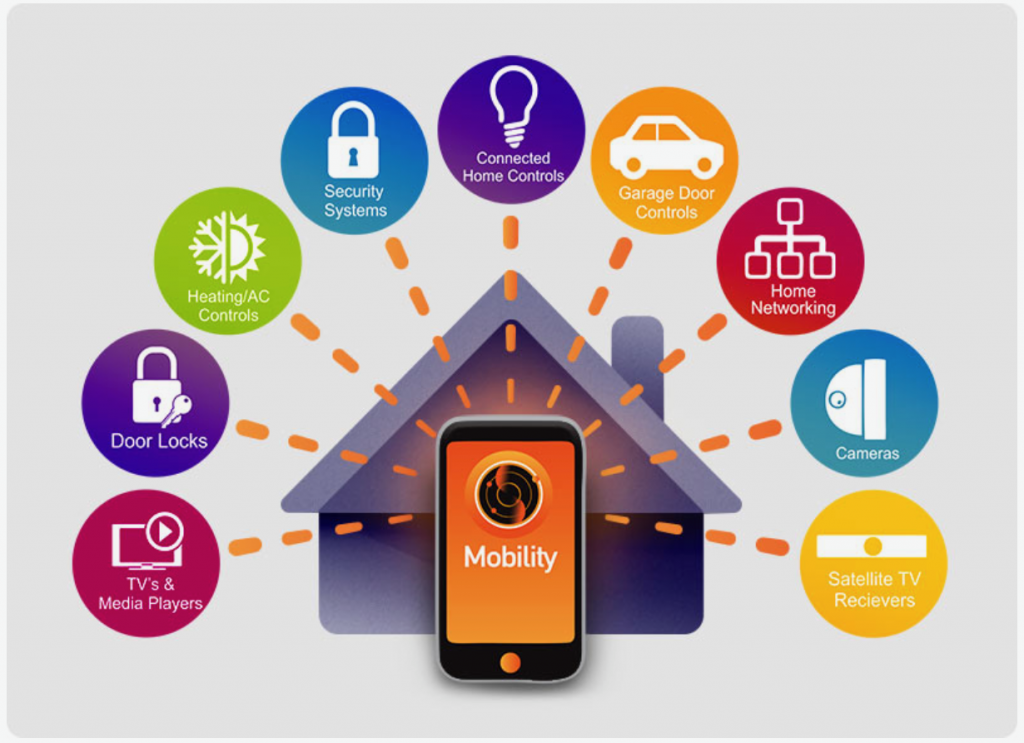 The first thing that comes to mind is security cameras. Residentially or commercially, people feel safe when they have installed cameras as cameras help them to protect themselves and their beloved ones. A smart home installation company such as HDH provides all the automated solutions for your security. You can get savant home automation services from the nearest smart home company of NYC, NJ, and CT.
Smart Lighting:
A smart home company like HDH serves you with luxury to turn the lights on and off just with a single touch. But how it differs from toggling the standard buttons? With savant home automation, you do not have to go anywhere. You can switch on and off the smart lights by using the controls. Moreover, the smart home installation company of NYC, NJ, and CT also provides you the opportunity to customize your lights the way you want. For instance, a savant home automation system can allow you to turn on the light on your side of the bed without disturbing your partner. This not provides you comfort but also helps you manage your resources and electricity bills. And you do not have to worry about lights left on while you are away from home; because you can control the lights anywhere with the controls that your smart home company provides.
Moreover, the smart home installation company in NYC, NJ, and CT also allows you to control the amount of daylight you want in your place by automated drapery and shading. Hence, fulfilling the idea of saving electricity and getting a natural touch of sunlight.
Temperature:
With a Savant home automation facility, you don't need to get up every time you want to increase or decrease the temperature of your room. You can now change the temperature, just at the touch of a button while sitting there. This feature can also be useful if you are a parent because you can trust your home automation system while taking care of your children. For this purpose, you can contact the smart home installation company such as HDH at NYC, NJ, and CT.
Why HDH?
Many companies serve as a smart home installation company. And a trustworthy and renowned smart home installation company is HDH. Why should you go for HDH? Because HDH is the name of artistry with the experience of 30 years providing you high-quality smart home automation installation and up to date control systems. HDH is an authorized smart home company and is located in New Jersy, New York. You can make contact using the number 1(855)850-3808. You can get the services of this smart home company from NYC, NT, and CT.