You have heard the news; lots of crimes happen here and there. You can never be too protected anymore unless you take matters in your own hands and take the necessary precautions. Also, using a security and surveillance system in your home helps a lot in giving you the peace of mind that you need. HDH tech understands the dire need of people to stay safe within the confines of their homes. Here are also some ways to ensure the security system of your home is working perfectly:
1. Make sure that you employ the best security and surveillance services available to you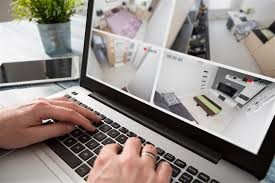 Technology is always changing and improving. The security service that you employ must have the latest in security and surveillance technology. People would like to use a security system that can protect them for a long time so the aforementioned advice is the optimal solution for this.
2. Place an ongoing schedule for your security system
Even if you want to, you will never be able to always check everything that happens outside your house. This is especially true even when you are using an automated security system. In other words, this schedule is for those times that you think that you have forgotten something about the house's security. That way, the program will do it for you. This is not only innovative but will give you peace of mind as well.
3. Always do a maintenance check on your system
Like other types of machinery, you need to make routine checks on your security system. This is to ensure that it is functioning as it should be. A small lapse in the system can be detrimental to your safety so take some time off to this routine check.
That said, HDH tech ensures that the home security and surveillance system provided to consumers has the latest technology. You can rest easy once you have this system installed in your home.