An office can consist of many essential tools which play important roles. Office automation products are nowadays a compulsory feature that every office needs to do their task perfectly. The LAN (Local Area Network) between the office products needs to work well as the people work in a team and connections between devices are mandatory.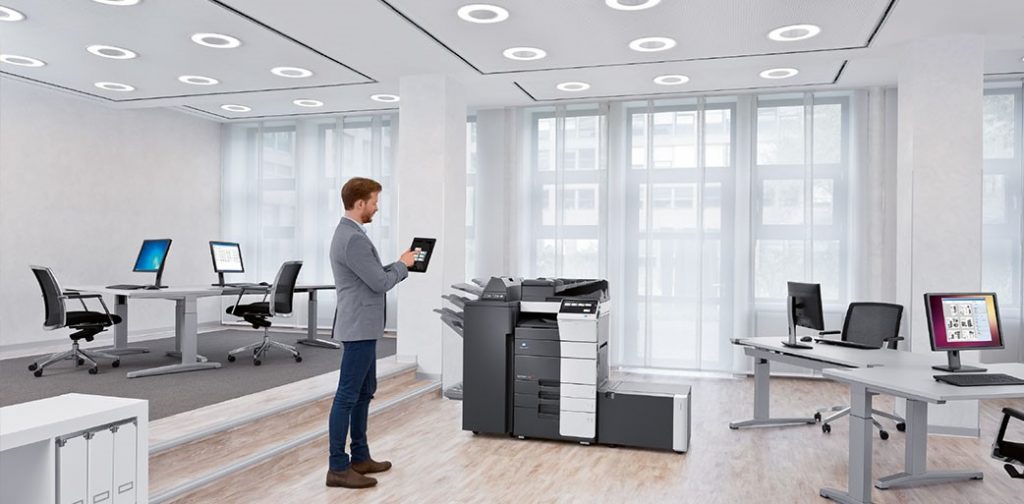 Why Office Automation?
As we live in 21st century with modernization everywhere, our workplaces and home are coping with it and really using the opportunities technologies are offering. If you need to offer works with professionalism to your clients, you need office automation.
With office automation, you can handle your works efficiently and can contact and share files with your employees without getting up from your desk. You can also control your whole office and see the works.
The Features
Office automation features a lot of services for your office and brings more control to you. The connections between your office's computers, printers, scanners, etc. are the key features office automation provides. Moreover, you can also use many smart devices for lighting control, temperature control, etc. and can make the environment more comfortable for your works.
When you have such 'Smart office', you will have the ability to control almost from anywhere. It doesn't matter if you are sitting on your desk or you're on another continent. Also, you can customize your place according to your likings, and arguably that's the best feature as people have their unique ways of doing things.
Conclusion
Hdtech.com has over 30 years of experience installing full automation to office spaces. They can handle all the works and meet your expectation with their expertise. Hdtech.com saves you additional costs and provides high-end product for smart offices. Contact them for more information and service.