The word automatic has crept into almost every single field. This is no different when it comes to the various household appliances and systems. A few years ago, all these systems costed quite a lot and hence people were reluctant to install such things. But now the costs have come down. Also the maintenance costs involved with these systems are lesser than the conventional systems. So the overall popularity of the automation systems has increased. Digital temperature controllers are certainly among the most popular. The reasons are numerous: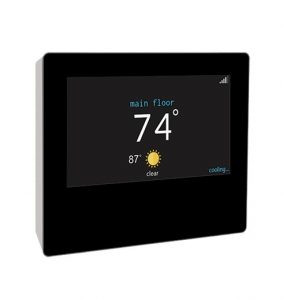 Make sure that your energy bills stay low:
This is perhaps the most important of all the advantages that is associated with such an automation system. A digital temperature controller would make sure that all the air conditioners in the building would only work at their maximum efficiencies. Also if there is no one in the building then the conditioners would be switched off automatically. All these would reduce the energy bills. The controller would also be able to work along with other systems in the building like sensors and window blinds. For example, if the temperature outside is very high, then the controller would shut the window blinds to ensure that the heat do not enter into the room. Apart from the reductions in the bill, saving energy is a good deed towards the next generation.
The ease of control:
Just like any other automation system, the digital temperature controller would also ensure that residents would be able to control the appliances easily. There would be a central controller and also the users would be able to control the system with the help of smart phones or tablets.