Use of technology has brought about a revolution in all fields of life. In fact, we can not even imagine to live without the latest technological gadgets. Especially the commercial use of computers, graphics, visual displays and monitors has taken the corporate world with a storm. Well! If you are still wondering how can you use the visual displays and monitors in your office, here are some ways to do that:
Introduction of your organization
You can install a reasonable sized LED at the reception of your office. An introductory video having the overall description of the nature of your business, operations and even the marketing content can be presented in a presentable manner to the visitors so as to present your organization. This is a good idea if you are running any kind of business.
Security system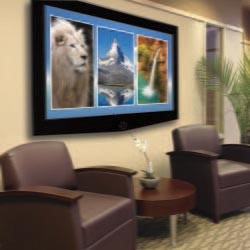 In order to ensure the security of all the human and material resources in your official premises, it is recommended to make good use of the latest security cameras and you can have all the activities inside and out of the office building monitored on the screens installed in various parts of your office. This will not only make the interior look classy and stylish but will also help you keep an eye on the suspicious activities within the premises.
Interior decor
The visual display units can also be used as a tool of decoration of your office. Yes! The overall outlook of a workplace leaves an impressive image to the visitors and even the employees.
HDH Tech is the best option if you are looking for a service-provider which could cater to all your needs. They have an extensive 10-years experience of automation of lighting, security and much more and are a pro in the field.