In the current competing trading world, it is very important to select which visual displays should be presented in the next trade show. Trade show/fair is the best platform that creates a great opportunity to display the best products for your company. At present, there are two common and popular visual displays in the market. They are liquid Cristal Display (LCD) and Light-emitting Diodes (LED). They have been the leading best product in the current market. The other types of visual CRT and Plasma. When you need to select which visual displays to be presented in the next trade show, it will be a wise decision for you to choose the products that are the central attraction of consumers.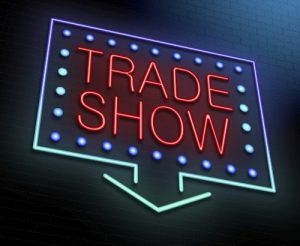 Why you need to select LCD or LED display for the next trade show
LCD consists of liquid materials. This technology is used in monitors, tv, laptop and mobile phone and in other electronic devices as a display board. LCD display is one of the latest types of screen or displays though it has upgraded version LED. Moreover, it is energy efficient in comparison with other display. In the current trade shows, particularly in Chain, if you observe them, you can see that it has not lost its necessity among the consumers despite its upgraded version (LED). So undoubtedly you can pick this LCD display or monitors to present in the next trade show. The challenge that can arise before you is to present its features and advantages to the consumers, competing with other companies.
LED display for the trade show
LED is the new form or the upgraded version of the LCD type. Currently, this type has become the first choice of most consumers in selecting tv and monitor. So, there should not be any doubt to display LED screen as the leading visual display in the next trade show. On the other hand, if you do not have LED products, you can other visual displays which have the most desired features by the consumers.