Have you always wanted to control your house anyway you want? Good news! Your dream has finally come true. A smart home is a wonderful aspect of automation technology that gives you the convenience of managing your house with the help of your smartphone or a remote control. Whether it's the security concerns or the general administration of your house, a home automation system is smart enough to handle everything. There are many companies around that specialize in automatizing your home in an efficient way. HDHtech is one of the pioneers in residential and commercial automation. They have an experience of over 30 years in automatizing residential and commercial spaces with the latest technology.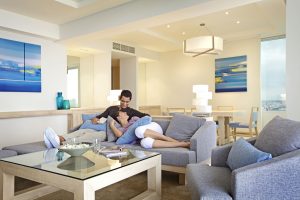 Here's a list that points out how smart homes can make your life super easy and hassle-free.
Keeps your home secure and safe 24/7: You no longer need to worry about the security of your home while working in your office or enjoying a long vacation. A smart home allows you to lock and unlock it using your smartphone, and alerts you instantly whenever there is some unexpected motion in the house or the doors and windows open up without your command.
Control lighting and temperature: A smart home reduces your carbon footprint as well as your electricity bills by allowing you to customize your lights, air conditioners and other electrical appliances according to your needs and preferences.
Motorized drapery: Customize your drapery according to your preferences with the help of automated motorized drapery. If you are a day person, it lets your house to bathe in sunshine on your command or if you want to enjoy and relax in a shady and cool room, you can get it with the click of a button.
Vanishing T.V. mirrors: Make your guests gaze in awe at your vanishing TV mirrors that turn to mirrors when off and high performance TV sets when on.