Security is one of the major concerns of every individual owing a house. Home security devices are the solution to this universal concern. They help maintain the safety of your house and members of the family round-the-clock. They enable you to be anywhere without worrying about the safety of your house. It is essential to get your home security devices installed from a professional company that has proved its efficiency and trust in the customers. HDHtech is one such trusted company that has an experience of over 30 years in the field of home security devices and other automation systems.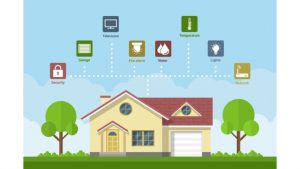 Home security devices are very useful in making our lives stress-free and our homes a better place to live in.
Remote check: Home security devices let you keep an eye on the security of your house from anywhere. You are alerted if any unexpected happening or intrusion takes place. You are kept informed when other members of your family left or entered the house.
Discounts on Insurance: People who have installed home security devices in their houses are given special discounts by many insurance companies.
Home Automation Benefits: These days, many home security devices come with home automation features that help you manage the usage of lights and other electrical appliances, reducing both your carbon foot print and electricity bills.
Protection from fire outbreak: Home security devices warn the home occupants about the presence of any smoke of fire outbreak instantly. They detect the source of fire and directly contact the authorities to control the fire; thus, leaving no chance of any accidents due to sudden fire outbreaks.
Alarms against carbon monoxide poisoning: In any home, the usual sources of carbon monoxide are water heaters, gas stoves, wood stoves, furnaces, cloth dryers, motor vehicles, generators, lawn equipment, etc. Carbon monoxide is impossible to sense, as it does not have any color, odor and taste. These Carbon monoxide detectors are a part of many home security systems. They alarm the occupants when there is a rise in the levels of this harmful gas in the house so that the occupants can leave the house instantly and get the required medical aid.