Office automation is the usage of information technology to optimize the systems of an office. It uses both hardware and software solutions to enhance the efficiency of the office procedures by handling the secretarial and administrative tasks, such as maintaining records, correspondence, communication, taking dictation, typing, copying and filing, etc.  The main component of office automation is LAN through which the employees can efficiently and quickly transfer data, and communicate and update the data. As we all know, there are two sides of everything. Office automation also has its pros and cons.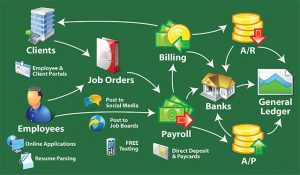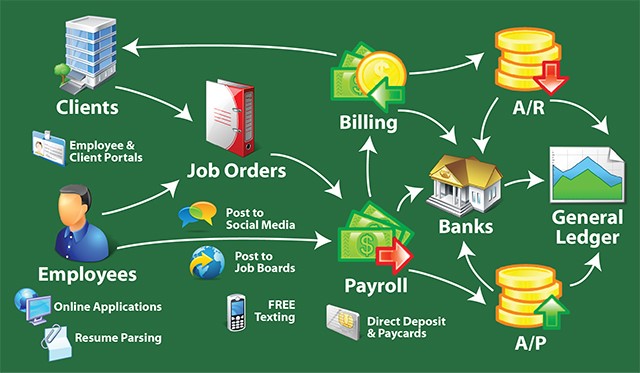 Pros
Increases efficiency of work: Office automation increases the efficiency of work by allowing faster communication within and outside the office, by organizing the documents and files systematically, and by handling the tasks like typing and editing. It systematizes the daily office activities, like storing documents, maintaining payrolls, issuing checks, etc.; thus enhancing the productivity of the company.
Helps in cost cutting: An office automation system may require a good amount of money to be installed; but in the long run, it helps in saving the financial resources of the company. With the use of office automation, a company requires less staff to perform various tasks, allowing the company to run in a comparatively smaller compound with less number of employees.
Prevents backlogging of tasks: Office automation efficiently prevents delays and accumulation of the tasks. With the help of various office automation systems, employers can update information about projects simultaneously; thus, helping in the consistent flow of work.
Cons:
Can halt work altogether: Office automation systems are based on hardware and software technology. There are chances when a hardware machinery or software program may become faulty. Till the time the problem is fixed, many tasks related to that system can come to halt; resulting in waste of time and money.
Maintenance of Office automation systems: Office automation can become a financial burden on a company, as it's a bit expensive to install and trained staff is required to maintain this system so that it keeps on working smoothly without hampering the office procedures.
Reduction in human interaction: Till date, many people trust the human voice more than the automated voice of the computer while using helplines of various companies. The automated systems are preset for a particular set of questions and they guide the user according to that pre-stored information. The user gets helpless when he/she faces an issue that falls out of the software of the automated system.  At that time, human interaction becomes essential to keep up the prestige of the company in the customers' eyes.