Installing a Home Security System is one smart improvement you can do to your home. What is a Home Security System?  It is a system that uses interconnected devices and components to protect the security of your home.
Types of Smart Home Security System Installation
A. Inexpensive Do-It-Yourself kits sold in the market or online – Its advantages and disadvantages
It will cost you lesser to buy a Do-It-Yourself Kit with easy-instruction hand-outs.
You can operate it on your own.
You don't have to pay monthly service fees to Smart Home Installation Companies.
Products, services, and warranty are limited.
It is an example of one-size-fits-all products and it is not customized to fit your needs.
Oftentimes these kits break down and malfunction sooner than they are expected.
b. Hire Professional Home Security Installer Companies – Its Advantages and Disadvantages
It will cost you more than Do-It-Yourself Kits.
Hiring a professional Smart Home Installation Company will provide you with the professional and accurate technical know-how on home security installations.
They would save you a lot less in terms of good advice and in the choice of home security gadgets which usually are priced higher.  They are more durable than DIY products but last longer and come with longer warranty periods.
It will save you a lot less trouble in installing the gadgets.
They come with tie-up services with alarm companies that monitors sent out a communication to them. This will save you less effort. You pay a little more in terms of money but save a lot more in effort and time.
There are many Smart Home Security Installation Companies that provide services in Installing Home Security Systems. One of them is HDH Tech.
Why Hire HDH Tech Smart Home Installation Company to install your home security system?
HDH Tech Smart Home Installation Company provides complete and advanced installation of home security systems.
HDH Tech provides excellent choice of devices and components.
HDH Tech came into existence because of the significant need of consumers to avail of an outstanding service company to install expensive home security gadgets and high-end audio-video systems.
The company has created a long standing and warm relationships with its clients. Experience over the past years makes HDH Tech a leader in the field of customized home security automation.
The work force of HDH Tech is a team of professionals who are experts in their fields.
HDH Tech services do business with Savant Home Automation to make your home security system pleasurable to operate. (Outlets are available at Savant NYC, Savant NJ, and Savant CT). Savant Home Automation is a premium home automation System that offers personalization features to operate with your Smart Home Security System. It can personalize your automation needs for home security solutions and automations for residential and commercial applications, from intrusions, fire and other home automations. Savant Home Automation leads in this field of technology. Remember their locations in Savant NYC, Savant NJ, and Savant CT.
Devices, Features, and Functions of the Smart Security Home Service Installations that improves home comfort and make life easier.
Control Panel – is the computer that controls the on and off function of the security system. It sends communication to the components installed within the system. Interaction between the components uses pass codes to arm and disarm the system.
The system is provided with a touchpad that can be programmed to work with a remote control gadget. Easy handling of the device gives you comfort.
Door and Window Sensors – are pairs of devices attached to the
window sill or door frame and the other to the window or the door.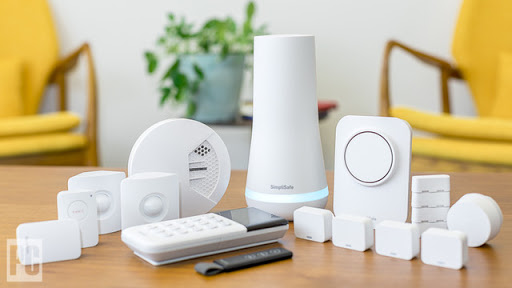 Upon closure of the door or the window, the pair of sensors are joined together creating a security circuit. The opening of the security circuit is interpreted by the control panel as intrusion and it will send out a communication to an alarm monitoring company. The feel that doors and windows are more secure gives you a confident feeling.
How to hire effective and dependable Smart Home Security Installation services?
Long experience and customer testimonies are both significant. The challenge to lead in the field of home security automation is highly competitive. Experience the ultimate gadget for Home automation with HDH Mountable tablet pad. HDH Tech came up with this multi-tasking control panel technically designed by HDH Tech professionals. Arm or disarm your home security system from any place in the world by remote control.
As modern automation technology strive to become smaller, more compact and portable, HDH Tech introduces this ultra-light, ultra-thin mobile phone to fully control your home security system
You can just put it on your lap in front of your tv or carry it in your bag while travelling. Book your appointment today call at 1(855) 850-3808 or e-mail at Info@hdhtech.com.
HDH Tech – Professional Service that fits your budget, technical gadgets that meets your personal needs, contact them and set your luxurious demands. Book a session with them. Personalize your system. Make automation uncomplicated.