Home automation has become synonymous with modern living and convenience. Our homes and offices are becoming increasingly automated environments with features like voice automation, central control, sensor control, etc. However, this technology is in its nascent stage and is still evolving and changing. There is no knowing what achievements will be made in the home installation space, but for now, players like Savant are making headlines on a regular basis with their latest innovations.
Savant home automation is one of the first names that come to mind when one talks of a smart home company. As one of the pioneers in the home automation space, Savant has become the topmost national player with office presence under the banner of Savant NYC, Savant NJ, and Savant CT. However, to benefit from its cutting-edge technology and programming, Savant has an extensive network of authorized partners, clubbed under the smart home installation company category. These partners have trained and certified personnel to cater to your Savant home automation requirements.
How To Identify The Beat Smart Home Installation Company?
Even the smallest components of home automation can turn into big problems if they are not well installed. Therefore, if you are embarking on a complete home automation project, then it is ideal to take on the services of a reputed smart home company to ensure that you get the things done right in just one go. Even though Savant has a geographical presence in other areas under the banner of Savant NYC, Savant, Savant NJ, and Savant CT, it relies heavily on its partner network to deliver services. And while this partner network might be vast, it does not mean that each partner has specialization in every field. Therefore, keep in mind the following points in order to select the right smart home installation company.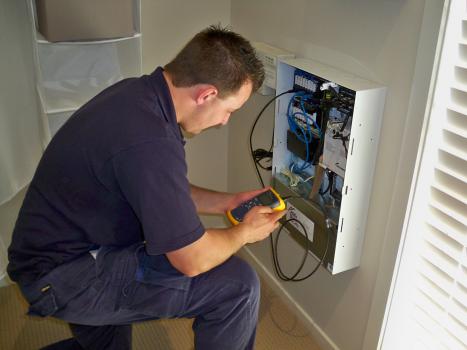 Some users may feel that a DIY approach is the very essence of a home automation project. While home automation is designed to give you control, this can only happen after the successful installation of the system. Therefore, you might be excited by the idea of a DIY home automation project, but in reality, the programming, integration, and installation can become an overwhelming task. A reputed and reliable smart home company can help you overcome these challenges and deliver the services as per your requirements.
Authorized smart home installers like HDH tech has a backend team of certified installers that not just install your smart home solutions but also provide remote support and troubleshooting services. Other than this, seek out the type of projects that the smart home installation company has worked with in the past. Since no two customers are alike, therefore, no two projects can be carried out with the same strategies. See how smart home company has managed projects of different scale and for different clients to get a better idea of their capabilities.
Experience speaks volumes. While multiple dealers might be certified to install the Savant home automation products, only a handful will have the required diversity of experience and capability to handle complex installations. A smart home company like HDH acts more as a consultant so that you can benefit from their extensive knowledge base.
Home automation can't be achieved in solidarity. Therefore, it is important to select a smart home company that provides holistic services in this area. Another benefit of going ahead with a single service provider is that you don't have too many people to deal with and this leads to smoother project delivery. 
Why HDH?
With over three decades of experience in delivering smart home automation projects, HDH tech is, by far, one of the best options if you are looking for a smart home company. Their skills and expertise have helped them deliver consistently accurate smart home installation projects. Added to this, they are a certified and authorized Savant partner, with the required product expertise and certifications. HDH tech's team of professionals undergoes regular training and certifications to ensure that their skills are up to date and they remain relevant to the upcoming technologies. So, if you are looking for excellent services in the smart home automation space, then HDH is the ideal choice. Whether your project is large scale or small scale, they are equipped to handle numerous scenarios and complexities. The HDH delivery teams are backed by an equally dedicated top management that is focused on delivering quality solutions and services. Their home automation exerts can be easily reached for a consultation by calling them at 1(855) 850-3808 or emailing them at info@hdhtech.com.