Everyone wants that his/her family members should be secured from various unwanted happenings. Some change the locks, some change the wirings and some get deadbolts installed. Here, some security guidelines are outlined which will help you to secure your home.
Change the Locks
Changing the locks is a must thing which you should do in case of losing the keys or moving to a new house. This is because the keys accessible to others can be misused anytime.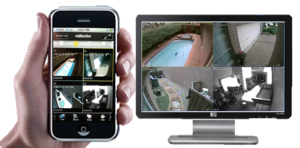 Install A Security System
Security systems are the best way to secure a house. They inform authorities and homeowners in case of any intruder trying to enter your premise. Nowadays, great companies like HDH Tech have come up with some innovative security systems which allow you to watch every movement in your house live. These systems also allow you to control lights and other functionalities when you are away from your home. You can do all this from your smartphone.
Conceal All Wirings
It is often seen that burglars first search the wirings of your security system and then cut them to disable it. Make sure that all the wirings of your security system are hidden. It is suggested that you yourself should get rid of wirings by installing wireless security systems from HDH Tech in your home.
Light Up The Entrance Of Your Home
It is a fact that no burglar wants to be seen while committing a crime. So, utilize the lighting and keep away thieves or intruders from entering your house. HDH Tech provides you a smarter way to monitor the lights of your house.
You can also go for some other home security options like –
Making the appearance of your house as if it is occupied.
Not leaving the keys in mailbox.
Using metal bars on sliding windows and doors.
Using interior door hinges.