A hidden mirror TV is created with the help of 3 simple components: A-frame, a display and a semi-transparent mirror (one-way mirror). It is a high tech home décor which has a very stunning look and is truly very amazing. By installing a vanishing mirror TV one would always get rid of the thick and bulky TV and make the interior of the house look a little less disturbing.
The most suitable aspect for a mirror TV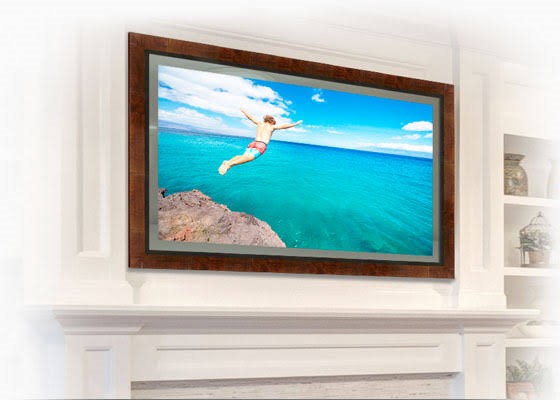 One of the most important parts would be to avoid the thickness of a TV. Companies like Samsung and Sony provide the brightest and the thinnest display which personifies the beauty of the place. Any standard mirror cannot be used for installing a vanishing mirror TV, a dielectric mirror which is also called as a semi-transparent mirror would give you a vanishing effect.
How to install-
There are 5 major steps for the installation of a mirror TV:
Creating the front frame of the mirror: The TV would be covered by the frame and there would still be space for the glass.
Frame back-build: this will hide the TV completely from the edges.
Attach the TV: the TV should be placed back into the frame to get a perfect hold.
IR system: this allows the remote to connect and work with the TV even after the sensor is covered by the frame.
Turn on TV and adjust setting : switch on the TV and maximize the setting tab. For a better experience turn off the "eco saving mode" and make sure the brightness of the TV is turned up.
HDtech is more than happy to provide you all the service you need relating to mirror TV. They are consistent in their quality and this makes them a trusted brand.