After successfully deciding to buy a vanishing mirror TV, a question arises about the installation. People often get confused about the most suitable place for installing a Hidden mirror TV. The most astonishing feature of a hidden mirror TV is that it does not take any extra space, it fits in place of a mirror, and when switched off the TV would hide behind the mirror. There are two clever places where the TV could serve the purpose to be hidden.
In a gallery wall
The best way to hide the TV would be to get it fixed in a gallery wall where it will benefit in two ways. When finished watching TV one can switch off the TV and retain the scenery. The TV is likely to be stolen because no one would know about the TV exists inside a paint. The installation of this kind of TV is not a very difficult job for any professional mechanic.
In the bathroom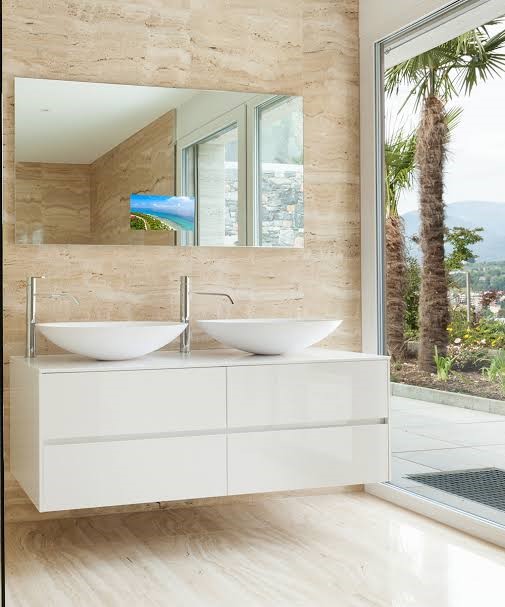 While getting ready for work or coming back from work after an exhausting day, you can switch on the TV while soaking yourself inside the bathtub. The vanity mirror can hide the TV behind it so that you can enjoy your favourite shows without interruption.The main benefit of mirror TV is that it lowers the risk of getting electronics wet because the TV is protected from corrosion and short-circuiting because of the waterproof design. Besides this, you don't have to take any extra care of the TV.
You can visit HDtech.com for more information about mirror TVs. They are a well-known service provider when it comes to any type of home technologies. They make your house smarter and safer by attaching the most recent pieces of technologies.